Jim Hubbard: Injustice, Power & Unusual People
This retrospective celebrates Jim Hubbard's career as an acclaimed photographer: from a young photojournalist covering the '67 Detroit Riots, through his current work from Palestine. Also represented are coverage of five presidents as a member of the White House Press Corps; extraordinary portraits of Bobby Kennedy interacting with an adoring public in Indianapolis shortly before his assassination in 1968; and intimate portraits of Jim's mother during her struggle with Alzheimer's disease. [October 2, 2010 - December 23, 2010] Image: Jim Hubbard, Boy Running in the South Bronx, 1987
Photography in the Digital Age
October 20 | Panel Discussion: with Brett Abbott, Associate Curator, Department of Photographs, The J. Paul Getty Museum; Jim Hubbard, Documentary Photographer & Photojournalist; and Michael Shaw, Publisher of BagNews. October 27 | Natalie Bookchin: Artist Talk Natalie Bookchin discussed her ongoing work entitled Testament. November 10 | Neal Baer, M.D.: Mash-Ups: Merging Photography with New Media for Social Change. Picture: Natalie Bookchin, My Meds
Public Program: Open Show
December 7 | Venice Arts is pleased to partner with Open Show, a free monthly event that provides photographers, filmmakers and multimedia producers the chance to present their work in high-profile spaces. Presenters this month are David LeClerc, Mitch & Brittany (M&B Studio), Quintan Ana Wikswo, and Alyson Aliano. Curated by Mathieu Grandjean and Jonas Yip.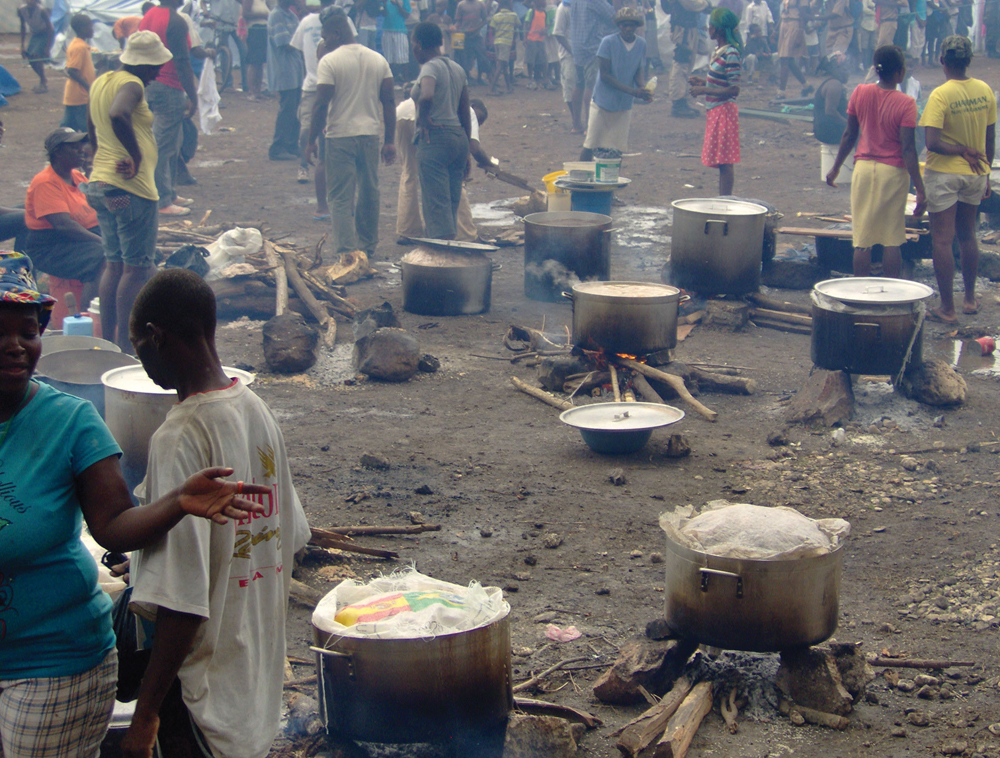 Through the Eyes of Haitian Children
August 6-September 24 | Photos by Haitian youth taken both before and after the devastating earthquake by participants in the Haiti-based project Zanmi Lakay. Picture: Fedno Lubin and Zanmi Lakay, Pinchinat Tent Encampment at the Soccer Field
Film Screening: The Price of Sugar
September 22 | In conjunction with the exhibition Through the Eyes of Haitian Children, Venice Arts Gallery presented a screening of this moving documentary film about Haitians working in slave-like conditions in the Dominican sugar industry.
Positively Sixth Street: 1992-2009
June 25-July 30 | A retrospective of photography by documentary photographers and homeless adult participants of San Francisco's Sixth Street Photography Workshop. Picture: S. Renée Jones, Portraits On Sixth Street, 2008
2010 Student Culminating Exhibition
May 8–June 20 | An exhibition of students' films, photographs, animations, and multi-media pieces from the 2009–10 workshops. Picture: Claude Velasquez, age 17, Untitled, 2010.
Winter Archive Exhibition
Picture: Francesca Thomas, age 16, Beautiful Agony, 2007