Holiday Print Sale and Artisan Boutique
December 8 | The holiday boutique features local artisans and a print sale of student and contemporary professional photography, as well as vintage photographs generously donated to Venice Arts by the Peter Fetterman Gallery.
Narrative Space Video Screening Night
December 5 | Film still from Laura Parker's Round the House from the video screening of Narrative Space, The Fresh Perspectives Visiting Curator Exhibition.
Narrative Space: Visiting Curator Exhibition
November 16–December 13 | Venice Arts is pleased to present Narrative Space, its inaugural exhibition in the Fresh Perspectives Visiting Curator program. Narrative Space is a project of OIMOA (the Optical Image Makers of America), a newly formed curatorial collective by Los Angeles-based artists Meg Madison, Kireilyn Barber, and Gregory Walker. Picture: Sant Khalsa, Bloom, Kansas, 2002.
First Looks Work-in-Progress Screening: SlingShot
November 21 | A first look at the feature documentary SlingShot, followed by a lively discussion with award-winning Director/Producer Paul Lazarus. The First Looks Work-in-Progress Screening Series is a collaboration with International Documentary Association (IDA).
Venice Arts 20th Anniversary Spectacular Preview
October 26 | Venice Arts hosts a preview reception where attendees can place "early bids" on fine art photography generously donated to Venice Arts in honor of its 20th Anniversary, as well as exemplary student work and goods and services from local businesses
MANHATTAN SHORT Film Festival
Thursday, October 3 | Venice Arts is the only venue in Los Angeles to screen the 16th Annual MANHATTAN SHORT Film Festival, a worldwide film festival screening in 48 countries.
First Looks Work-in-Progress Screening: Rich Hill
September 5 | The new documentary Rich Hill, produced and directed by Andrew Droz Palermo and Tracy Droz Tragos, focuses on the once thriving mining town of Rich Hill, Missouri, where, despite isolation and economic hardships so common in former mining and manufacturing towns, residents still maintain hope in the American dream. The First Looks Work-in-Progress Screening Series is a collaboration with International Documentary Association (IDA).
Twin Cities and Stephen Courtney Exhibitions
August 26–October 5 | Twin Cities: Dialogue Between Hong Kong & Los Angeles showcases a year-long photographic and writing collaboration between Venice Arts' students and students in Hong Kong through Venice Arts' long-standing consultancy with the Robert H.N. Ho Foundation.
My Life Story Exhibition at the Hong Kong Arts Centre
August 9-24 | The exhibition features work from 14 aspiring photographers, ages 14–21, who participated in the artistic cultural exchange project. These photographs document the lives of teenagers growing into adulthood and the commonalities present between two cultures. The exhibition is also presented in Hong Kong at the Hong Kong Arts Centre
Place/Non-place: Locality in the Digital Age
June 29–August 16 | Based on the notion of "non-place," a phrase coined by anthropologist Marc Augé, the 2013 Summer Juried Exhibition features 28 artists, each exploring how non-place—those locations of seeming anonymity devoid of time, such as freeways and airports—can unearth instances of humanity, storytelling, and belonging often associated with the particularities of "place."
Film Screening: The Gamer Age
May 23 | Venice Arts held a work-in-progress screening of filmmakers', in attendance, Ian Santer and Jonathan Drake's new documentary, The Gamer Age, which presents an anthropological look into the rich culture of video games.
First Looks Screening: Ride with Larry
April 25 | Audiences converse with filmmakers after a screening of Ride with Larry follows retired police captain and Parkinson's patient of twenty years, Larry Smith, as he embarks on a grueling three hundred mile bike ride across South Dakota. The First Looks Work-in-Progress Screening Series is a collaboration with International Documentary Association (IDA).
2013 Student Culminating Exhibition
May 11–June 15 | Each year, over 400 students participate in our award-winning Art Mentoring workshops, exploring their creativity and learning about visual storytelling through workshops. This exhibition showcases the best of our students' films, photographs, animations, comics, and mixed- and multi-media pieces from the 2012–13 academic-year workshops. See more photos from the opening reception here.
Crusade for Collecting Talk with Gallery Owner Jennifer Schwartz
April 8 | Jennifer Schwartz, owner of Jennifer Schwartz Gallery in Atlanta and the online photography project, The Ten, talks about her Crusade for Collecting – her mission to cultivate a new crop of art lovers, patrons, and collectors.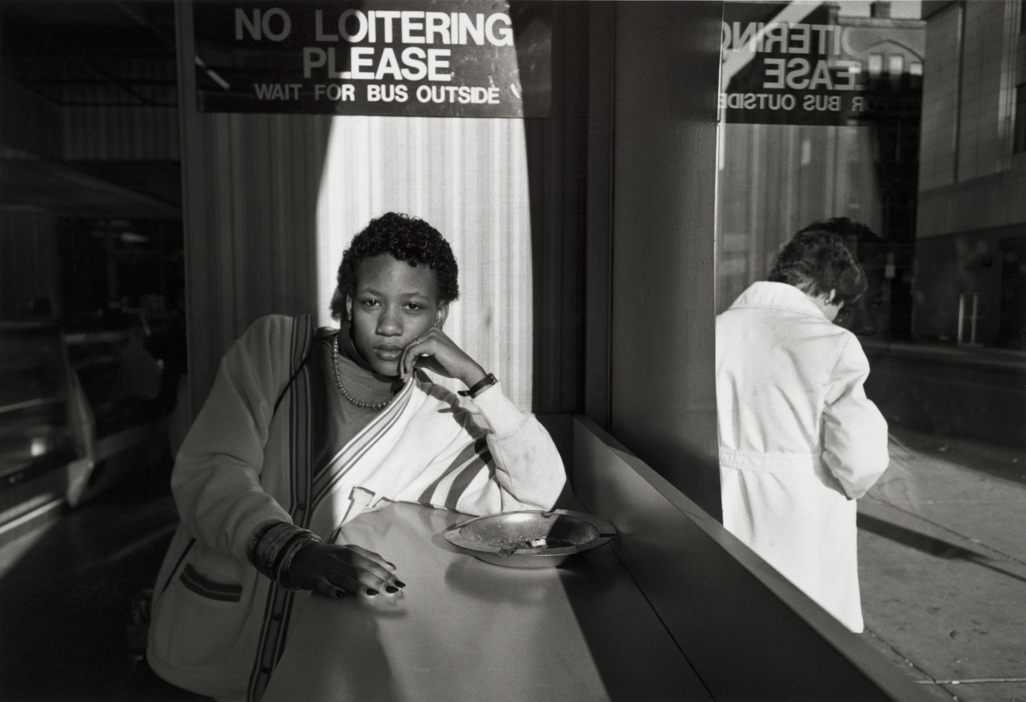 En Foco/In Focus: Selected Works from the Permanent Collection
April 5–May 5 | This national traveling exhibition highlights a plurality of photographic visions from 56 of the hundreds of artists that have been affiliated with the New York-based nonprofit En Foco over the past four decades. En Foco/In Focus is an Official Exhibition of Month of Photography Los Angeles and is presented with support from the Lucie Foundation. Photo: Dawoud Bey, Young Woman Waiting for the Bus, from the series Syracuse, NY, 1985. Courtesy of the artist and En Foco, Inc.
Open Show LA
January 16 | Finalists from photo l.a.'s Emerging Focus Competition including Benjo Arwas, Chang Kyun Kim, Clay Lipsky, and Allison Turner present their work in an interactive discussion. In association with Open Show: Los Angeles. Picture: Clay Lipsky, Atomic Overlook
First Looks Screening: I Am Divine
January 31 | The first look at I Am Divine shortly before its world premiere at SXSW. Directed by Jeffrey Schwarz, the film combines various footage with brand new interviews with John Waters, Ricki Lake, Mink Stole, Tab Hunter, Holly Woodlawn, Michael Musto, Bruce Vilanch, mother Frances Milstead, and many more of Divine's family, friends, colleagues, and devotees. The First Looks Work-in-Progress Screening Series is a collaboration with International Documentary Association (IDA).
Grand Canyon: Travels along the River · Landscape Photographs by Stu Levy, Phil Straus, Rita Swinford, and Jasmine Swope
January 17–February 22 | Photographers Stu Levy, Phil Straus, Rita Swinford, and Jasmine Swope traveled along the Colorado River, capturing its geography and history through fine-art photography. This exhibition supports the new Venice Arts Young Explorer Campaign, which sends Venice Arts' students on a sponsored program to explore the Grand Canyon and document their experiences through photography, film/video, and multimedia. Pictured: Rita Swinford, Grand Canyon Triptych