Life Itself, A Photo Exhibition by Josh S. Rose
November 14–25 | Life Itself is a collection of street photography done by Venice local Josh S. Rose.
22nd Anniversary Gala Exhibition
Check out the beautiful student and professional photographs auctioned off at this year's Gala!
Fall Documentary & Indie Film Screenings
In conjunction with our exhibition, Disaster Is My Muse, Venice Arts presents a documentary film screening series connecting themes in the exhibit, with topics ranging from the complex life of cultural critic Susan Sontag to the impacts of Hurricane Katrina on communities in New Orleans. We are also partnering with the Ambulante Documentary Film Festival to bring the story of four boys from an impoverished high school that enter an underwater robotics competition, and with the MANHATTAN SHORT Film Festival as the the only venue in Los Angeles to screen this global selection of short, independent films you won't see anywhere else.
Summer Juried Exhibition: Disaster Is My Muse
August 1–September 21, 2015 | Taking its title from a quote from Art Spiegelman, Disaster Is My Muse explores the realm of the disastrous as it intersects with the canny, familiar, and domestic.
2015 Student Culminating Exhibition
May 16 – July 24 | Our annual Student Culminating Exhibition—a finale to a year of hard work by students, teaching artists, and mentors—showcases the best of our students' films, photographs, animations, comics, and mixed- and multi-media pieces from the 2014–15 academic-year workshops.
From Darkroom to Daylight Screening
April 29 | Venice Arts and Month of Photography Los Angeles present the Los Angeles premiere of From Darkroom to Daylight, a film by Harvey Wang, which explores how the dramatic change from film to digital has affected photographers and their work. Wang interviewed more than 20 important photographers and prominent figures in the field including Sally Mann, Eugene Richards, George Tice, as well as innovators Steven Sasson (who built the first digital camera while at Kodak) and Thomas Knoll (who, along with his brother, created Photoshop). The film screening is followed by a Q&A with Director Harvey Wang.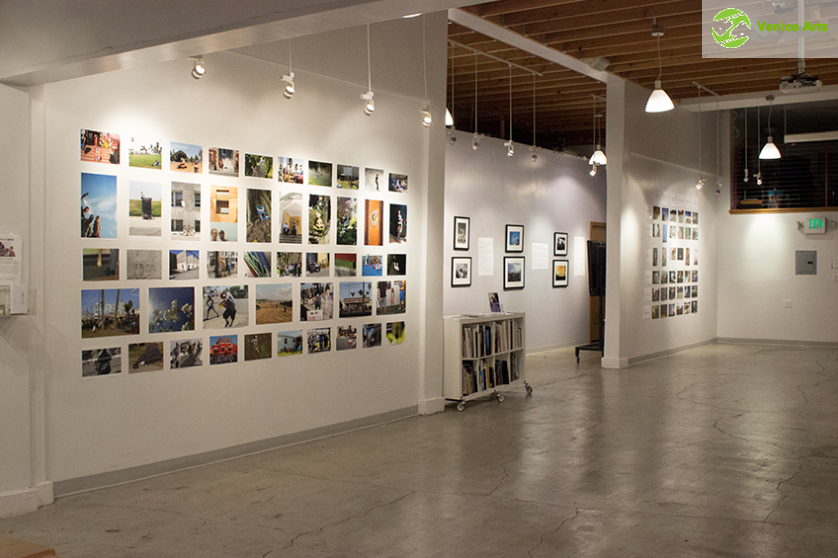 Community Story Lab
March 28–May 2 | This exhibition celebrates Venice Arts' yearlong experiment in media arts storytelling and participatory arts engagement for adults—the Community Story Lab. Over the course of the past year, a group of adults—some of whom had no prior experience with photography—gathered twice a month with Lead Artist and Guggenheim Fellow in photography Sara Terry to shoot a group documentary project on the Venice community and to discover and explore the power of their own voices as storytellers. In addition, a monthly Drop-In Lab, led by public practice artists Michelle Glass and Andrea Dominguez, gave participants the opportunity explore new artistic strategies and experiment with a variety of art materials to create mixed media works and become effective storytellers. The Community Story Lab is supported by a grant from The James Irvine Foundation.
One Person Crying: Closing Reception & Gallery Talk
March 8 | Venice Arts and American Jewish World Service explore this compelling global essay addressing the immediate and lingering effect of war on women, featuring a dialogue with photojournalist Marissa Roth. Refreshments, reflection, and inspiring conversation follow.
Documentary Screening: The Sari Soldiers
February 26 | Dir. Julie Bridgham. Filmed over three years during the most historic and pivotal time in Nepal's modern history, The Sari Soldiers is an extraordinary story of six women's courageous efforts to shape Nepal's future in the midst of an escalating civil war against Maoist insurgents, and the King's crackdown on civil liberties. Film still courtesy of Women Make Movies.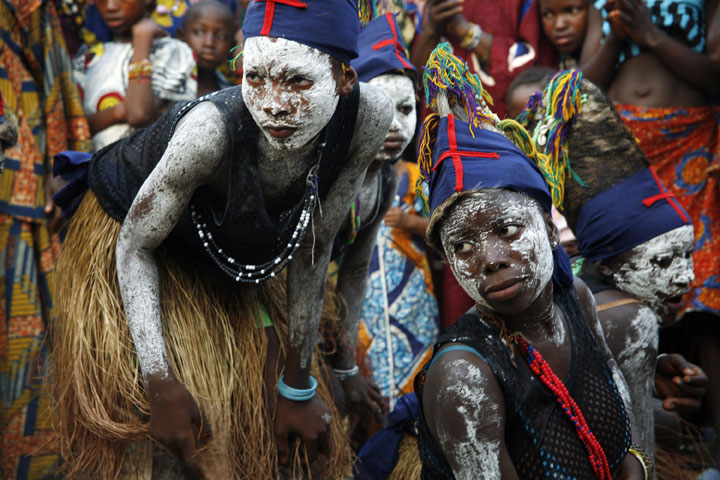 Documentary Screening: Fambul Tok
February 19 | Dir. Sara Terry. Victims and perpetrators of Sierra Leone's brutal civil war come together for the first time in an unprecedented program of tradition-based truth-telling and forgiveness ceremonies. Filled with lessons for the West, this film explores the depths of a culture that believes that true justice lies in redemption and healing for individuals—and that forgiveness is the surest path to restoring dignity and building strong communities. Director Sara Terrry leads a post-film discussion. Fambul Tok still © Sara Terry
Documentary Screening: Iron Ladies Of Liberia
February 12 | Dir. Siatta Scott Johnson and Daniel Junge. With exclusive access, the directors follow newly elected President Ellen Johnson-Sirleaf's first year in office, as she and her cabinet face the daunting task of lifting her country from debt and devastation. The President at her inauguration. Film still courtesy of Women Make Movies.
One Person Crying: Women and War
January 15–March 12 | An exhibition by photographer Marissa Roth. Shot on film over the course of 29 years and covering twelve conflicts, this global photo essay addresses the immediate and lingering effects of war on women.