25th Anniversary Gala Exhibition
September 29–November 3 | Our 25th Anniversary Gala exhibition features an eclectic mix of professional and student photographs, all available for sale to support our programs.
Open Show Los Angeles
October 10 | Venice Arts and Open Show LA celebrate Venice Arts' 25th Anniversary with this special evening of artists' talks by some of the wonderful Los Angeles-based photographers who have generously donated a print to be auctioned off at the organization's 25th Anniversary Gala. This curated selection of interactive talks by donating photographers and two of Venice Arts' talented young photography students enrolled in the Advanced Studies program includes presenting artists Josh Rose, David Zentz, and Cheryl Armon, and VA students Ashley Sanchez and Citlalli Hernandez.
Fanshen Cox DiGiovanni: One Drop of Love
September 8 | Theater artist Fanshen Cox DiGiovanni performs her one-woman show about "the intersections of race, class and gender in pursuit of truth, justice and LOVE." This is a special performance exclusively for Venice Arts' students and their families.
This program is is the first of Venice Arts' Identities: An Artists Series. As part of our 25th Anniversary Celebrations, Venice Arts welcomes five extraordinary artists, with their own connection to Venice Arts, and all of whom who explore multiple facets of identity in their work. Designed to inspire and engage the teen artists at Venice Arts, most events are also open to the public.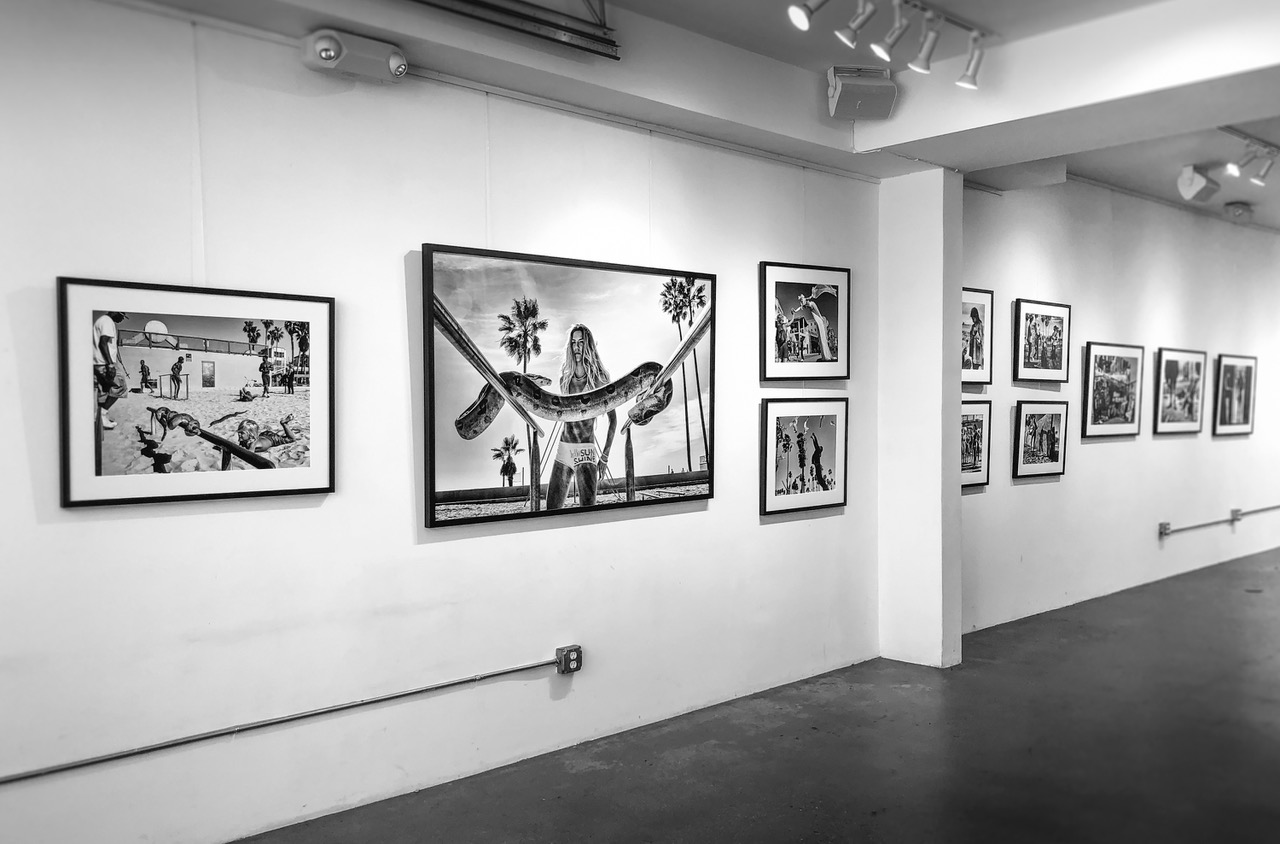 Dotan Saguy: Venice Beach, The Last Days of a Bohemian Paradise
August 11–September 21 | Venice Arts presents the premiere of photographer Dotan Saguy's stunning photo documentary about the extraordinary but endangered culture of Venice Beach. His meticulously composed, compassionate photographs unabashedly praise the rarity of the unique individuals who populate the sands of Venice. Unfortunately, Venice Beach sits on the edge of a knife, as the forces of gentrification and corporate expansion threaten to squash the way of life that has defined Venice for decades. Allow yourself to be mesmerized—as Dotan Saguy has been—by this way of life, before it fades away.
2018 Student Culminating Show
May 12 | This fun community celebration showcases the best of our students' films, photographs, comics, animations, and mixed- and multi-media pieces from our award-winning Art Mentoring workshops. Join us for a family potluck, exhibition, and film screening.
The Paris Photo–Aperture Foundation PhotoBook Awards and MOPLA Photo Book Exhibition
April 8 | PRESENTED IN COLLABORATION WITH MONTH OF PHOTOGRAPHY LOS ANGELES
Paris Photo–Aperture Foundation PhotoBook Awards:
Initiated in November 2012 by Aperture Foundation and Paris Photo, the Paris Photo–Aperture Foundation PhotoBook Awards celebrate the photobook's contribution to the evolving narrative of photography, with three major categories: First PhotoBook, PhotoBook of the Year, and Photography Catalogue of the Year. The exhibition celebrates the shortlisted titles from the PhotoBook Awards. Venice Arts is the first venue on the West Coast and the only in Los Angeles to host the exhibition.

MOPLA Photo Book Exhibition:
The MOPLA Photo Book Exhibition is a juried, submission-based exhibition featuring both independently and commercially published books by emerging and established photographers around the world.
EXHIBITION: Venice Stories
January 27 - March 4 | Kicking off our 25th Anniversary celebrations, Venice Stories is an exhibition of photography, film, animation, and comics created as part of a year-long storytelling project across all workshops in our Art Mentoring & Education program. Capturing the people, places, history, and current pulse of the Venice community, these works explore the neighborhood from a variety of perspectives. Photo stories include portraits of long-time Venice artists; images that show the dynamism of skateboard culture; photo essays and interviews with multi-generational residents; and a series of local civil servants. Video stories focus on black surfers and the history of racial restrictions on the beach; the 'hidden history' of Venice's communities of color; and newer residents/businesses in Venice. The comics class imagines the pre-history of Venice—as seen through the eyes of pterodactyls. Together these works record the rich tapestry that makes Venice vibrant and unique.